Soil is the enemy of your carpet, rugs, and upholstery.
Done Right Carpet & Restoration Inc. has been in the cleaning and disaster recovery industry since 1992.  We continue to grow by constantly keeping ourselves updated in the latest equipment and technology in cleaning methods.
In times past, carpet cleaning depended on what the bathtub faucet was capable of.  Through the impact of technology, there have been huge advances in carpet restoration methods.  Which one to use will best be determined by your Done Right Carpet & Restoration Inc. technician, based on many factors.
We use both wet and dry applications, depending on your situation and the nature and the level of the damage.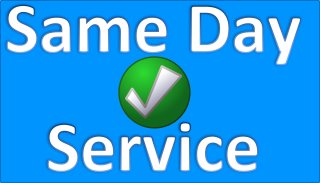 Join for Carpet Cleaning Specials!

The experienced carpet cleaning technician from Done Right Carpet and Restoration will have knowledge of the different types and brands of carpet, and will be able to suggest the best cleaning methods and products for your carpet.
Instead of taking risk using a cleaning solution, protect your carpet from unintentional damage and let a pro expertly clean your carpet.
Removing stubborn stains and embedded dirt, is an important reason to call Done Right Carpet and Restoration but it's just as important to restore carpet to its original beauty and quality.
Maintaining your carpets with regular professional deep cleanings will help you extend the life of your carpet and will leave your carpets feeling and looking fresh and clean.
Why Choose Done Right
Carpet and Restoration?
Prompt service

Quality results

Latest equipment

Utilizes best methods to protect your investment

Proven track record of results

It will be Done Right!
You'll notice the difference
A dirty carpet can cause diseases as it accumulates germs […]
If you're feeling overwhelmed by keeping your carpet clean, don't […]
The selection of a carpet cleaning method can be confusing.
Each […]